Swimming Lessons in Singapore
Are you in search of top-quality swimming lessons that offer safety, expertise, and a touch of excitement? Look no further! At Able Aquatic School, we take immense pride in providing comprehensive swimming lessons that cater to all age groups and skill levels. Whether you're a novice looking to conquer your water apprehension or an advanced swimmer aiming to refine your strokes, our programs are designed to help you achieve your aquatic goals.
Our Swim School. Our Family. Our Community
Finding the right instructor for your swimming lessons can sometimes be difficult therefore we will assist you to find the right and suitable swimming lessons/instructors for your kid.
Being the longest running swim school in Singapore, Able Aquatic School's team of coaches are very experienced and we also developed our own swim training program for each of our swimmer.
Our swimming lessons are also held in most swimming complexes and condominium pools around Singapore.
Here is what a parent of one of our students has to say about our instructor Able Aquatic School, a certified swimming lessons provider.
"Able Aquatic School really knows how to build camaraderie with his young students. Seeing just how great they are with kids, it is no wonder my son always look forward to his weekly swimming lesson."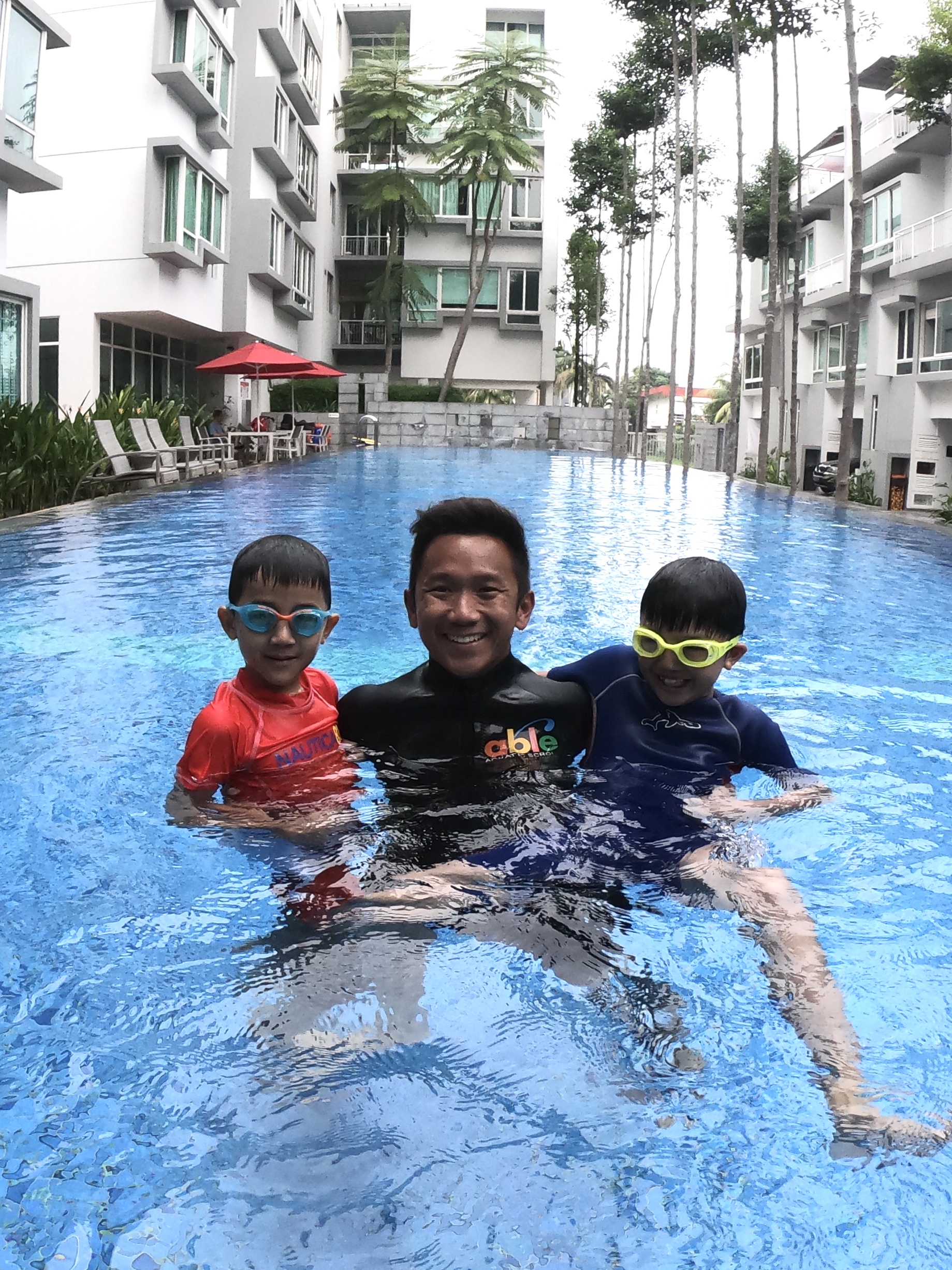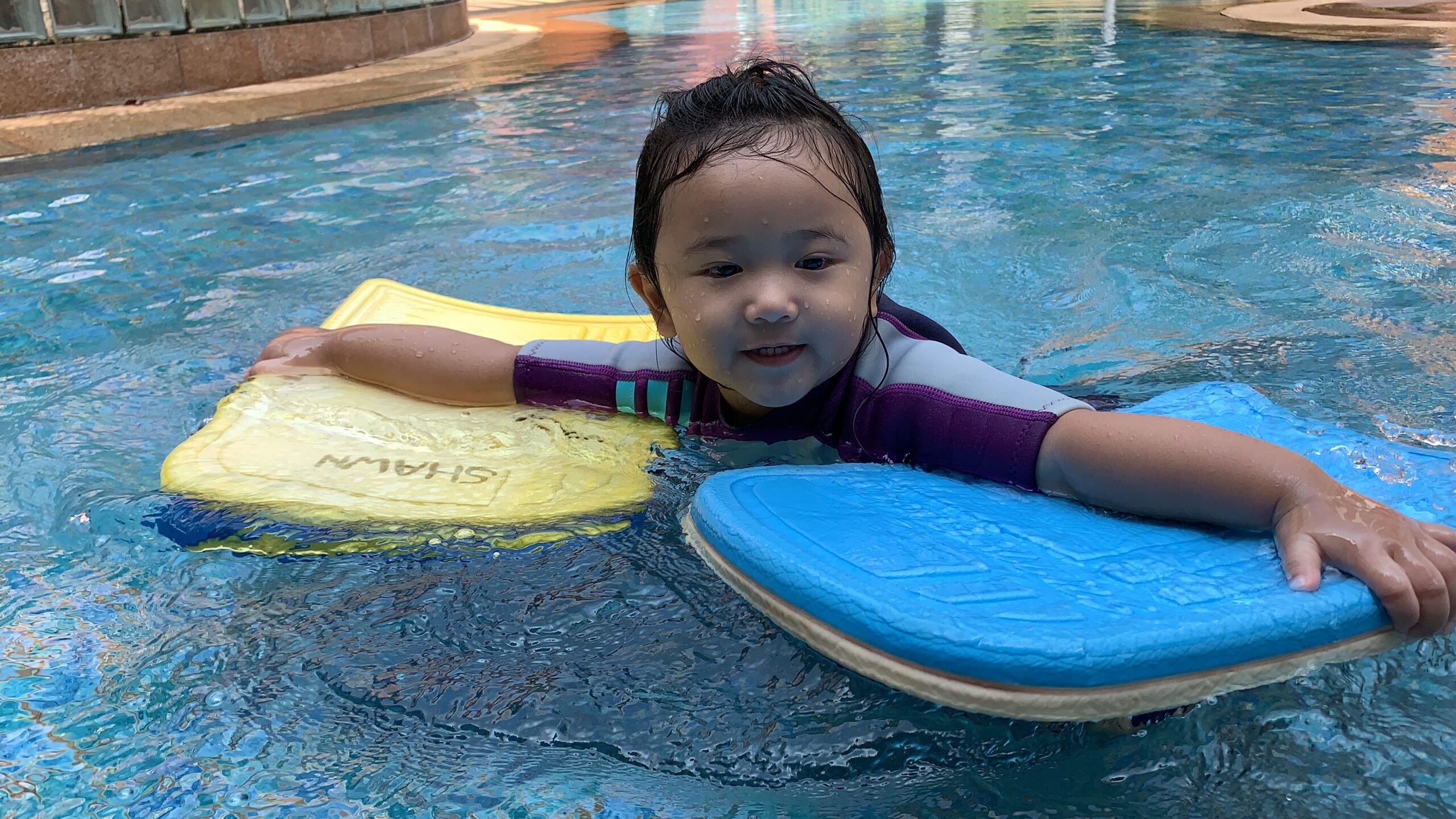 1. Experienced and Certified Instructors: Our team of skilled and certified swimming instructors comes with a wealth of experience in teaching and coaching. They are well-versed in the latest swimming techniques and safety protocols, ensuring your swimming experience is safe, enjoyable, and results-driven.
2. Safety-Centric Approach: Safety is our foremost concern. Our instructors are trained to create a secure and nurturing environment, making our lessons ideal for both children and adults. We offer courses that cover water safety, rescue skills, and more.
3. Comprehensive Curriculum: Our swimming lessons are designed to cover a wide spectrum of skills, from building water confidence to mastering advanced stroke techniques. We will guide you through every phase of your aquatic journey.
4. Tailored Learning Experience: At Able Aquatic School, we understand that each swimmer is unique. That's why we offer personalized lessons that are tailored to your individual needs and aspirations. Whether you're looking to acquire the basics or perfect your competitive swimming technique, we've got you covered.
Experienced
Our lessons are conducted by professional swimming instructors with many years of experience and we are committed to ensure learning in a safe environment.
Awarded
All of our swimming instructors are certified by Sport Singapore, AUSTswim, STA and are qualified to teach the SwimSafer programme, lifesaving programme or Singapore Swimming Proficiency Awards .
Certified
We take pride in everything we do and we make sure that all instructors are certified in First Aid, CPR and trained in advanced lifesaving techniques.
Who Can Benefit from Our Swimming Lessons:
Children: Our kid-friendly swimming lessons focus on building water confidence and essential swimming skills in an enjoyable and engaging manner.
Adults: Whether you're a novice or an adult looking to enhance your technique, our adult swimming lessons are tailored to your needs.
Competitive Swimmers: We offer specialized training for competitive swimmers who aspire to reach the next level in their swimming journey.
Enroll with Able Aquatic School Today:
Don't miss the opportunity to embark on a fulfilling swimming journey with Able Aquatic School. Dive into excellence with our expert swimming lessons. Contact us today to schedule your first lesson or to learn more about our programs. Whether you're an aspiring swimmer or a concerned parent, we are here to help you reach your aquatic goals.
Swim with confidence, swim with Able Aquatic School!
We believe that to swim well is an asset for life. Hence, we have designed an instructional swimming class to equip our students with all the swimming skills they will need in their lifetime, to be safe in and around water.