Swimming Lesson in Singapore
Learning to swim can be a fun experience however, finding the best swimming instructor for swimming lessons here in Singapore can be frustrating. Register with us to take the load off you!
Our Swim School. Our Family. Our Community
Finding the right instructor for your swimming lessons can sometimes be difficult therefore we will assist you to find the right and suitable swimming lessons/instructors for your kid.
Being the longest running swim school in Singapore, Able Aquatic School's team of coaches are very experienced and we also developed our own swim training program for each of our swimmer.
Our swimming lessons are also held in most swimming complexes and condominium pools around Singapore.
Here is what a parent of one of our students has to say about our instructor Able Aquatic School, a certified swimming lessons provider.
"Able Aquatic School really knows how to build camaraderie with his young students. Seeing just how great they are with kids, it is no wonder my son always look forward to his weekly swimming lesson."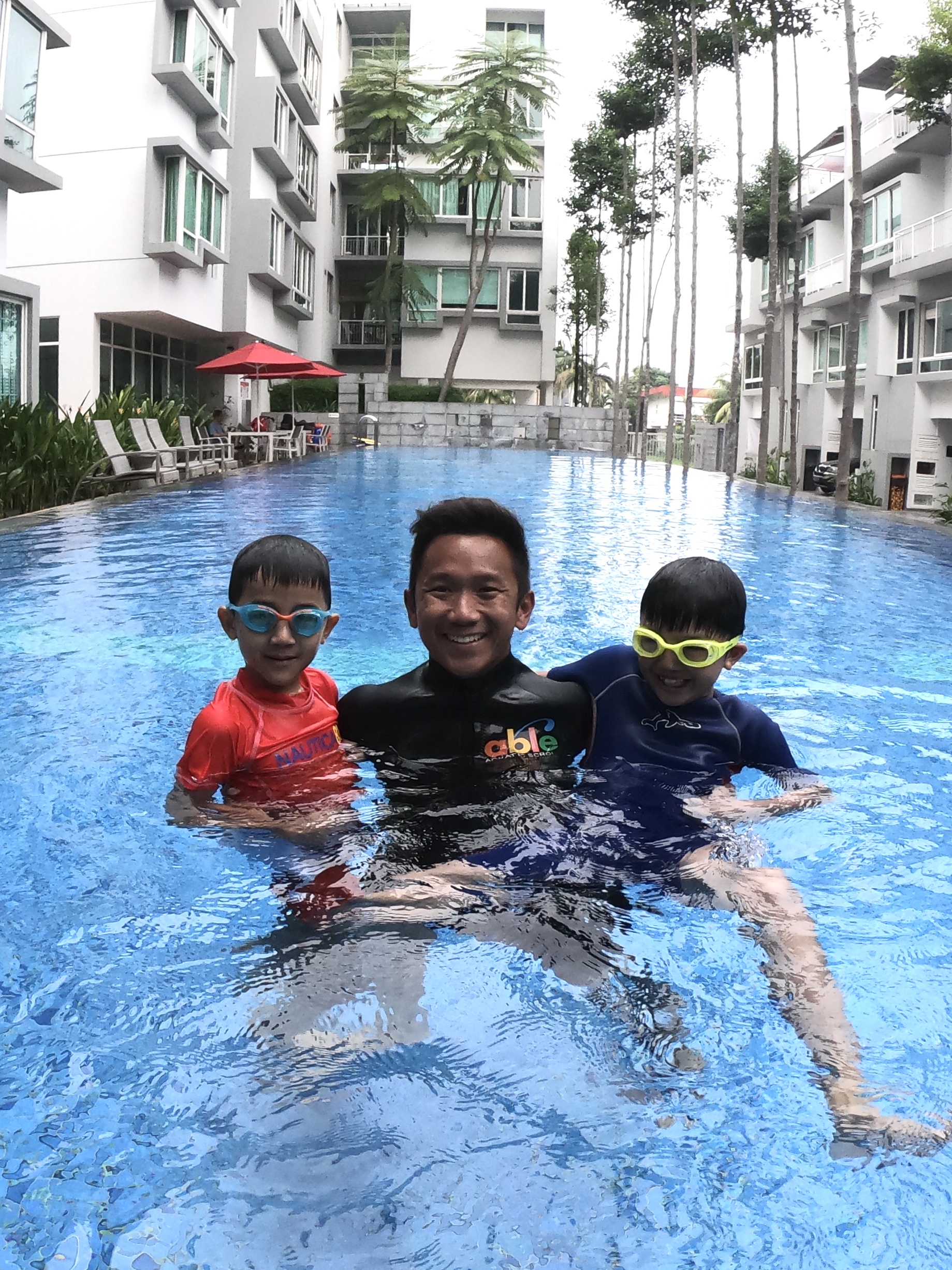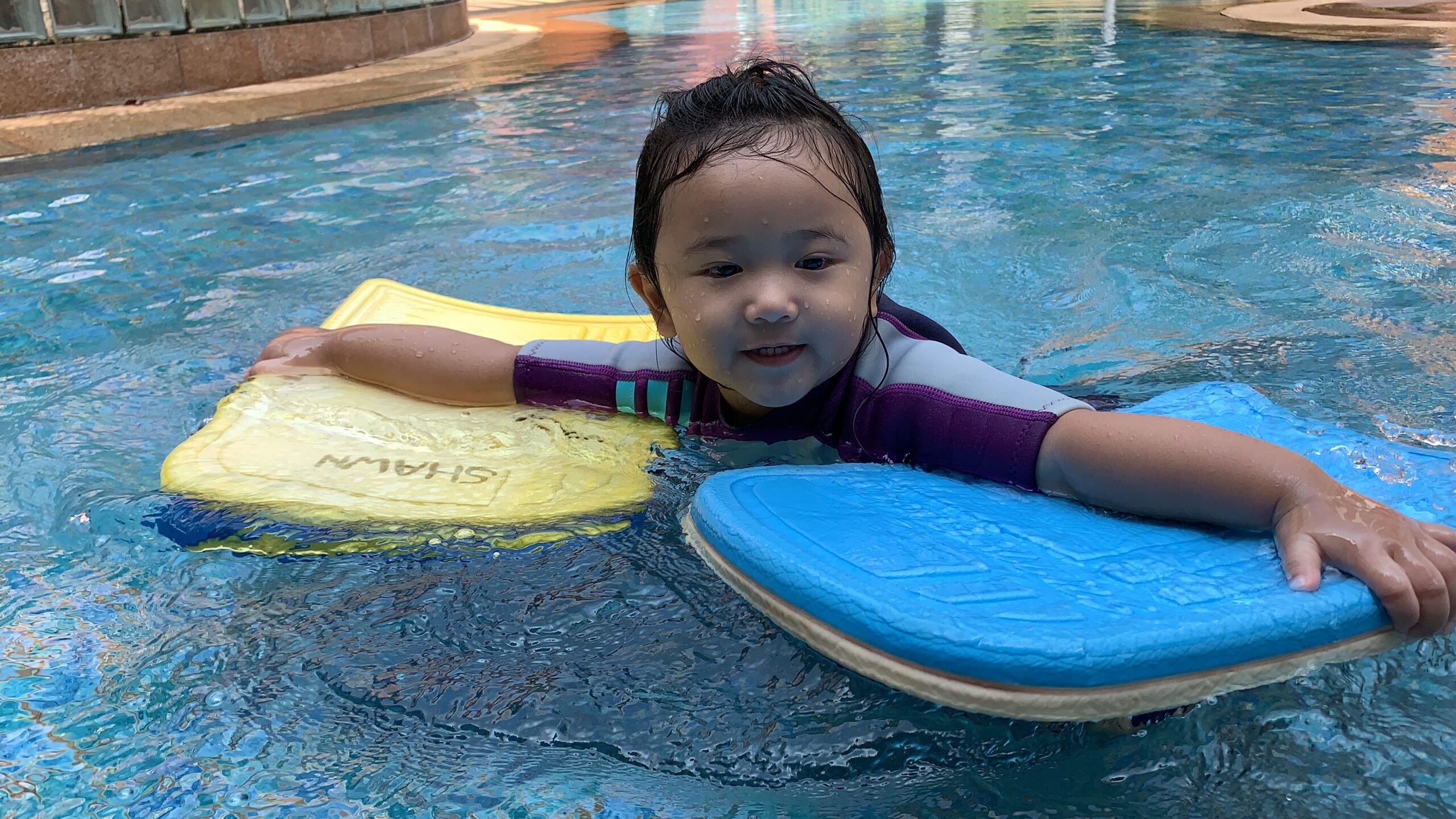 Able Aquatic School is a swimming school that provides high-quality swim lessons for all ages and skill levels. Swimming is a beneficial activity that promotes physical fitness, builds confidence, and develops water safety skills. It is an excellent low-impact exercise that can improve cardiovascular health, increase muscle strength and flexibility, and help manage weight. Additionally, swimming is a fun and relaxing activity that can reduce stress and improve overall mental health. With experienced instructors and a supportive learning environment, Able Aquatic School offers a great opportunity to learn how to swim or improve existing skills in a safe and enjoyable way.
Experienced
Our lessons are conducted by professional swimming instructors with many years of experience and we are committed to ensure learning in a safe environment.
Awarded
All of our swimming instructors are certified by Sport Singapore, AUSTswim, STA and are qualified to teach the SwimSafer programme, lifesaving programme or Singapore Swimming Proficiency Awards .
Certified
We take pride in everything we do and we make sure that all instructors are certified in First Aid, CPR and trained in advanced lifesaving techniques.
EXPERIENCED SWIMMING TEACHER
All our instructors are well experienced and possess the necessary qualifications. You can be sure that you or your children are in capable hands. Check out pictures of our students enjoying their swimming lessons at our gallery and our latest news.
You can also attend our swimming lessons throughout the week at most swimming complexes in Singapore. Swimming classes are provided for both working adults and children. If you are looking for a private swimming class, drop us a note and we will get back to you as soon as we can.
For your convenience, our website is a one-stop Swim site where you can find out more about our swimming lessons, locations, dates and rates, class schedules, swimming equipment, and even enroll for lessons.
We believe that to swim well is an asset for life. Hence, we have designed an instructional swimming class to equip our students with all the swimming skills they will need in their lifetime, to be safe in and around water.